Technical Leadership
Sven Hönig, PhD, General Manager of Exploration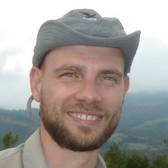 Dr. Hönig has over 12 years of diverse international mineral exploration experience, with a strong background in structural geology and interpretation that he has applied to a variety of deposit types, including orogenic and intrusion-related gold. He has held roles of chief geologist, project manager and project geologist, in projects ranging from grass roots to advanced stage, and was most recently Senior Geologist for Kazzinc. He is a fellow of the Society of Economic Geologists, the Society for Geology Applied to Mineral Deposits, the Geological Society of London, and Czech Association of Economic Geologists.
Mikko Nenonen, Exploration Manager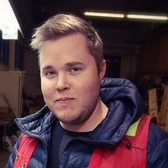 Mr. Nenonen adds a strong background in of all aspects of mineral exploration in Finland, particularly in the Lapland region . Since 2018, Mikko has worked as a geologist on a variety of gold, nickel-copper and vanadium projects for consulting service provider Magnus Minerals Ltd., including two years as a part-time project geologist to FireFox managing many aspects of both the exploration programs and stakeholder engagement. Prior to his work with Magnus, Mikko garnered gold experience exploring the Kittilä region of Lapland with Agnico Eagle Finland.
Alf Björklund, PhD, Technical Advisor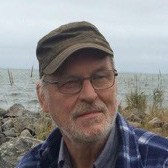 Dr. Björkund brings more than 50 years of experience in geoscientific research & application to mineral exploration in Scandinavia, Russia, Brazil, Portugal & Canada. Trained as an exploration geochemist, he is also a former chief geochemist for the Geological Survey of Finland. He has been a Professor of Geology at Abo Akademi University. He is a part owner, co-founder, and CEO of SES Finland Ltd and chairman of the Board for Magnus Minerals.
Richard Goldfarb, PhD, Technical Advisor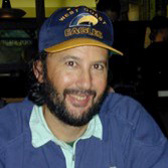 Dr. Goldfarb has more than 40 years of experience as an exploration geologist, researcher and professor who has authored over 220 geological publications and given more than 200 keynote addresses and workshops in 31 countries. He is a world-renowned expert on the geology of gold deposits with an emphasis on orogenic gold. He rose to prominence during a 30+ year career as a Senior Research Geologist at the US Geological Survey. Dr. Goldfarb's specialty is target generation and optimization in greenfields exploration for orogenic gold.
In addition to operating a well known geological consultancy, he is a Distinguished Overseas Professor at the China University of Geosciences and a Research Professor at the Colorado School of Mines. He is a Fellow and former President of the Society of Economic Geologists.